St Helens office on the East Coast
The St Helens office opened on the 1st July 2009 and was the first of the View offices to open of the group. We have been extremely pleased with the support given to us and due to this, we have managed to make considerable headway in establishing ourselves as a professional and efficient company that believes in a strong work ethic, doing the right thing and not going to ground when things go wrong.
We believe in on going training and have adopted updated technology to help bring better advice and information to buyers and sellers alike. The sales team is focused, proactive and enthusiastic and make up over 50 years of experience combined.
The continued growth of the business has been due to the people we have working with us. Their commitment and loyalty is second to none and above all, they love what they do. Our property management part of the business has gone from strength to strength and we now boast an impressive portfolio. We also offer the largest holiday rent roll on the East Coast and specialise in high end accommodation for the holiday maker as well as managing a vast number of long term rentals which include residential, commercial and industrial property.
We are also able to offer advice on how to present your home to the market place and we pride ourselves on offering a different point of view when it comes to selling your largest asset.
If you are looking for a company that really cares and employs good agents who strive to do the best by their clients, then feel free give us a call.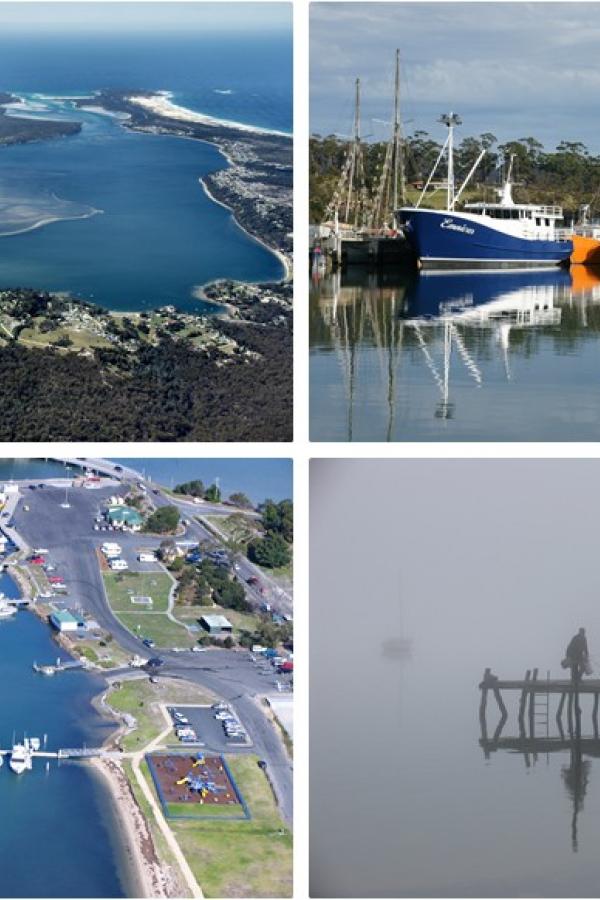 View St Helens is turning 5!
At View St Helens, we have are coming up to our 5th birthday and this coincides with some very exciting news!
View Real Estate is moving to smart new premises. We are relocating to offices at 41 Cecilia Street (right next to the Westpac Bank).
With our already high profile on the North East Coast of Tasmania, we are making some very positive and fantastic changes. Our new premises with its great location will stand out brilliantly in the main street of St Helens showcasing our clients properties to the maximum.
Are you thinking of Selling? List and Win
As part of our celebrations… At View St Helens all properties listed for sale in July and August will go into the draw for a full Executive Professional Property Photo Shoot by JAGG Photography & Home Staging valued at $890, contact Kathie or Kristi today for more details.
Another View Award!
Congratulations to our fantastic property management team headed by Gail Paulsen who recently received the "Information and Services" award at the Regional Tourism Organisation Awards. Our property management team expertly manage Holiday, Residential and Commercial properties up and down the East Coast. VIEW Real Estate is the only Holiday Property Managers in the area.
So if your thinking of selling or leasing your property, give the girls at VIEW a call now and find out just how easy it is doing business with VIEW – 6376 1592 or pop into 41 Cecilia Street, St Helens or email us now.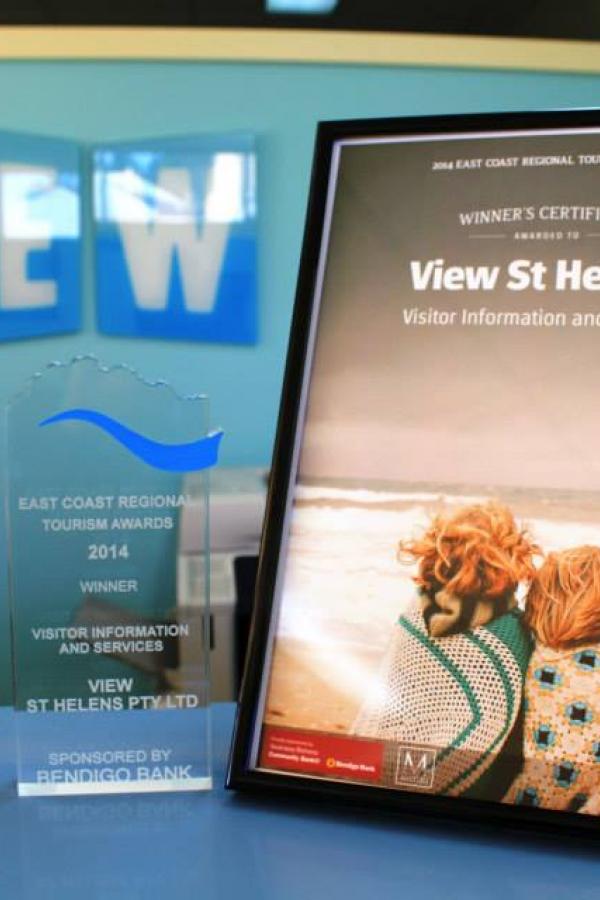 St Helens TV Commercial (click here)