Ian Cooper Sales / Director - View St Helens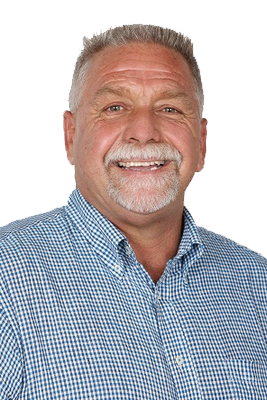 Contact Info
About Me
Honest and Dedicated approach
Now living back on the East Coast, Ian is keen to rebuild the upfront and genuine reputations within the community. He enjoyed for over a decade being the milkman and bread vendor in the areas.
With more than 30 years owning and operating his own successful small businesses, the last 8 years of those in property management rights and sales in Cairns. Ian and his wife Karen, now principals of VIEW St Helens will be working as a sales consulting team. Ian will be translating his experience now back in his old community of St Helens and surrounding communities covering all sectors of the market.
He loves his chosen profession in real estate with a pro-active approach leaving no stone unturned to achieve results. He thoroughly enjoys meeting new people and helping clients achieve their goals. The opportunity to match the right buyers with the right property is a very satisfying challenge. Ian feels his greatest strengths are qualifying people's needs and requirements with both honesty and integrity couples with an eagerness to go the extra yard to meet both the outcome and expectations of all clients.
Contact Me
Situated at the end of a quiet cul de sac, close to boat ramps, the...
Situated at the end of a quiet cul de sac, close to boat ramps, the local shops and less than ten minutes' drive to all...