Dionne Hunt Sales / Director - View Wynyard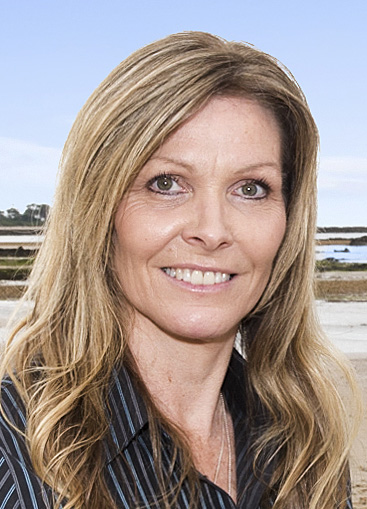 Contact Info
Address:
6 Inglis Street, Wynyard 7325
About Me
"The ideal outcome for my client is to list and sell their home with 100% effort in every detail…" – Dionne
About Dionne
Beginning her career in September 2004, Dionne's commitment to her job has allowed her to perform to an extremely high standard.
Her enthusiastic and positive charm lends to her ability to form long lasting relationships with her clients, which often leads to repeat business. Constantly striving to produce work of a high-standard, Dionne also prides herself on her reliability and professionalism. She endeavours to never forget the minor details that may be of importance to her clients.
Having grown up in Wynyard, Dionne loves the people, seasons and lovely surroundings of the area. She enjoys spending time with her family and two dogs on her beautiful 2.5 acres of land, which includes a veggie patch, garden full of colour and abundance of trees.
Skills and Expertise
Professional Goals
In Dionne's role as Director, she endeavours to ensure the Wynyard office continues to be profitable. She also has an ongoing commitment to bettering her skills through professional development and an innate ability to refresh old ideas.
Specialties
Dionne commenced her career in 2004 and has an extensive knowledge of the local Wynyard area. She listens to each of her client's unique needs and requirements, which allows her to consistently achieve a positive outcome.
Contact Me
Located in the quaint town of Waratah, this vacant land 7543m2 (just under 2 acres)...
Located in the quaint town of Waratah, this vacant land 7543m2 (just under 2 acres) Council approval for 6 residential building blocks, 1 block has...